"I am Home! Saint Theresa is my New Home."
I have to be honest, until I got the assignment I never heard of Belleview, I am sure people mentioned the town but it never stuck. The only Belleview I knew was the mental hospital in New York, boy am I pleasantly surprised. I have come up a few times to see the parish and meet the staff, what a wonderful parish! I had lunch with Monsignor Jim, what a beautiful, gentle soul! Fr. David has done a fantastic job, he exemplifies that wonderful Filipino spirit, kindness, joy and a gentle strength. He left a well-run, organized, giving church. He, the staff, and you, The Parishioners, have created a hidden gem. Your love for the less fortunate is second to none, the spirit of self-giving astounds me. I just hope that I can add something to this remarkable parish.
​
I love the beauty of the new church, it is elegant in its simplicity, and I pray that one day that it will be too small. For I believe God has great plans for us. What a beautiful name St Theresa, maybe we should name it St. Therese's- plural. You have the simplicity of St Therese and the love for the poor of St. Teresa of Calcutta, you embody both.
​
A little about me. My most recent assignment was at St Peter's, in Deland. I spent 15 wonderful years there, and like you, they try to care for the less fortunate. I was born in New York, one of six children, third child, oldest boy. I have been blessed with wonderful parents. My dad passed 10 years ago but gratefully my mom is still living. She is Italian, and makes the BEST spaghetti and meatballs. I have two dachshunds, Gracie Marie and Lily Therese! I love them.
​
I enjoy sports. Growing up in New York City I loved basketball and any form of baseball, stick ball, punch ball off the stoop. I am afraid those days are gone. Now I try to swim as I have a cranky back and I have to find a pool. I asked St Therese to work on that, maybe I will resume my tennis career.
I am happy to be here and along with you, I want to give my all for Jesus!. I don't want to hold anything back.We only have one life to live, so let's make it the best. Love the Lord Jesus and serve others, that is the formula for a happy, contented life. The next years are the best years! Thank you for accepting me. I can't wait to get started!!
Love and Blessings | Fr Tom
Messages & Reflections From Our Pastor
The Useless Wings That Can Be Redeemed
THE BUZZARD: If you put a buzzard in a pen that is 6 feet by 8 feet and is entirely open at the top, the bird, in spite of its ability to fly, will be an absolute prisoner. The reason is that a buzzard always begins a flight from the ground with a run of 10 to 12 feet. Without space to run, as is its habit, it will not even attempt to fly, but will remain a prisoner for life in a small jail with no top.
THE BAT: The ordinary bat that flies around at night, a remarkable nimble creature in the air, cannot take off from a level place. If it is placed on the floor or flat ground, all it can do is shuffle about helplessly and, no doubt, painfully, until it reaches some slight elevation from which it can throw itself into the air. Then, at once, it takes off like a flash.
THE BUMBLEBEE: A bumblebee, if dropped into an open tumbler, will be there until it dies, unless it is taken out. It never sees the means of escape at the top, but persists in trying to find some way out through the sides near the bottom. It will seek a way where none exists, until it completely destroys itself.
PEOPLE: In many ways, we are like the buzzard, the bat, and the bumblebee. We struggle about with all our problems and frustrations, never realizing that all we have to do is look up! That's the answer . . . the escape route and the solution to any problem . . . just look up! If we stay in the tomb, we will never resurrect! Sorrow looks back. Worry looks around, but faith looks up! Let us take this Holy Week to place all our struggles and deepest troubles in the hands of our Lord. We all have things in our lives that cause us great pain, and imprison us in our jars. Knowing how Jesus suffered at the time of His Crucifixion, and knowing how Mary and the disciples were so distraught at the foot of the Cross, let us place our own pain at the foot of the Cross too, and be confident in the knowledge that for every Good Friday we experience in our lives an Easter Sunday always follows! It is our way of looking up, realizing we are gifted with wings during Christ's resurrection! Let's discover the power of those wings, and soar high with our faith.
DIFFERENT FROM OTHER DAYS
​
The long waiting is over.
A sign awaits a yes
Christ our Savior Is born,
Reflecting humanity's return.

How can we get to Bethlehem?
Along shepherds and sheep
Laying out our journey
Pasture for its sheep

How could I miss?
My Lord's coming
Contain in a manger
humbled from an Inn.

Come all ye faithful
Come and behold
Saviors Story retold
Confusion and Consoled

Mary our Mother
Model full of grace
May your courage and Hope
Be with now and forever more.

Blessed Mother, Mary Immaculate | A spiritual garland of roses to our Blessed Mother!
Blessed Mother, Mary, Immaculate
A spiritual garland of roses to our blessed mother!
By Clement Roy, MD.

The immaculate Blessed Mary, the mother of our Lord, Jesus. loves all of us, who love her divine son, Jesus. Immaculate Mary was chosen to be the mother of the only begotten son, Jesus, by God the Father.

Why Blessed Mary is called Immaculate Mary? There is a reason why we should call her as Immaculate Mary. Let us look why. Even though she was physically conceived and born in the ordinary way, her soul at the first moment of its creation and infusion into her body was clothed in sanctifying grace, which to every other child of Adam is only given in the first instance after birth and since Christ, at baptism.(though it is generally held that Jeremias and St. John The Baptist) received it before birth, but not at conception the stain of original sin was not removed and excluded from her soul. In 1854 Pope


Pius IX declared by the 'Bulll lneffabilis Deus' that "it is a doctrine revealed by God and therefore must be believed firmly and constantly by all the faithful".

The Salutation: Holding both palms of hands together, in front of one's chest is a very humiliating type of gesture of salutation. Our Blessed mother has chosen this form of gesture to salute the world, this is not an Egyptian way of salutation, yet Blessed mother chose this form of a gesture to salute the world, out of humiliating mind.

When the Blessed mother appeared on the sky in Fatima, she appeared with this form of salutation. What other record one needs to demonstrate the humility of our blessed mother? One other gesture we see in statues and pictures is our blessed mother standing with both hands on either side with each hand close to the side of her body with the palms of the hand shown forward. I believe the meaning of this gesture is: "I am with you; go in peace!" The blessed mother sending you away with her blessings to be with you always. Another thing you notice when you look at the statues or pictures of our blessed mother is that the Mother always look at you intensely in your eyes. This proclaims nothing but the love of our Mother. Let us see what our Mother sys in her daily prayers to God, the almighty Father.it goes as follows: 'my soul + Glorifies the Lord, My spirit rejoices in God, my savior.
He looks on His servant in her lowliness; hence forth all ages will call me blessed. The Almighty works marvels for me. Holy his name! His mercy is from age to age, on those who fear him. He puts forth His arm in strength and scatters the proud hearted. He casts the mighty from their thrones and raises the lowly. He fills the starving with good things, sends the rich away empty. He protects· His servant remembering His mercy that he promised to our fathers to Abraham and his sons forever. Glory be to the Father, and to the Son and to the Holy Spirit. As it was in the beginning, is now and ever shall be world without end, Amen".

Immaculate Mary was ordered by her son, God and the Son of man at the foot of the Cross "Woman, behold your son", Blessed mother accepted the motherhood of all the children of God. In the same way from the foot of the cross, our Lord Jesus ordered us to accept the blessed Mother to be our mother by the order your mother, "Behold, your mother" Thus before leaving this world, our Lord Jesus Christ declared to, us who is our mother, and to our mother; who are her children.
When our Mother and Jesus lived in this world. About two thousand years ago, in Cana in Galilee, here was a wedding, Our blessed mother went with her son Jesus to attend the wedding ceremony, Jesus was also invited, he went with some of his disciples. Unfortunately, in the middle of the celebration, the wine, the family stored for distribution, ran out. According to the Jewish tradition, such an event will be utter shame for the family and the married couple. The family let Mary, the mother of Jesus, know their helpless situation. Mary realized the seriousness of the situation, but was confident, if anyone could rectify the helpless situation, it would be Jesus.
Mary humbly told Jesus "They have no wine", Jesus realized the compassionate heart of his mother, told his mother, "Woman, how does your concern affect me? My hour has not yet come". Mary at that time probably did not know that all the power of Jesus to perform his miracles came from the Father and, according to Jesus, time to use the miraculous power of his Father was not yet reached. All the miracles Jesus performed was with the power of God, the Father. Mary asked the workers to "Do whatever he tells you". Even though, Jesus said to his mother like that, after praying to the Father Jesus ordered the workers to "fill the jars with water", they filled those jars to the brim with water. Jesus knowing that his Father has heard his prayers, told the workers to "draw some out now and take to the head waiter", so they took it. And when the headwaiter tasted the water that had become wine, without knowing where it came from(although the servants who had drawn the water knew)The head waiter called the bridegroom and said to him, "Everyone serves good wine first and then when people have drunk freely, an inferior one; but you have kept the good wine until now."(Jn, 2:1-lO)Jesus did this as the beginning of his signs in Cana in Galilee and so revealed his glory. Jesus always prayed to God, the Father before and glorified God after each and every miracle he performed. These events are out spoken the kindness, compassion and the willingness for intercession of our Blessed Mother. This character Blessed Mother developed while she was in this world, and from heaven Our Mother will be more active for us than she was in this world. All that we need to do is to pray for Mother's help, Have faith in our Blessed Mother. She will never let our prayers go unheard.

Jesus loved his mother so much, he caused her to have glorious assumption into heaven. And the heaven celebrated the glorious crowning of Mary as queen of heaven, in the presence of her divine son and all the saints in great joy. Our Lord. Jesus Christ chose his mother as our mediator with the Father, who has been pleased to appoint the Most Blessed Virgin, to be our mother also, and our Mediatrix with him. And our Lord Jesus will mercifully grant us whoever comes to him seeking his favors and may rejoice to provide all of them through her!
Congratulations to our Alpha Team on their 1st fruitful session here at St Theresa. What an exciting 1st-week. Lenten experience it is for me and to all who have been passionately involved with it. I can never thank God and the team enough for the shared enthusiasm in making this movement now a part of our parish community. It's here and we all made it happen, literally, in faith, hope, and love.
Our First session, "Is there more to life than this?" - to be honest, I could not resist referring to the three main dynamics of the entire activity: Food, Talk, and Discussion. Meaning I kept saying to myself, "really?" Is there more to life than these 3 objectives? It seems that the more I reflect and listen to my fellow ALPHA PILGRIMS, the more I validate how the Lord continues to reveal HIS covenant with us.
"I will be with your God...and you will always be my people.". Till we meet again. . .
​
Fr. David Vivero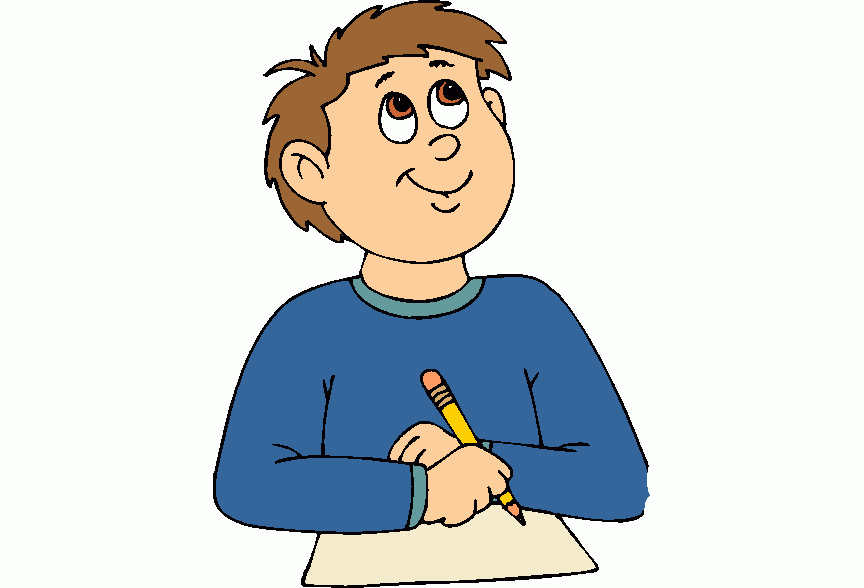 Making Sense - By J. Ryan
Simbang Gabi, a Christmas tradition that includes nine days of nightly Masses which helps us prepare for the birth of our Lord Jesus Christ. Being part Filipino my mom always encouraged me to participate in Filipino tradition. Now this is my experience, The Five Senses of Simbang Gabi.
First Sense, Touch. During other occasions, Filipino communities show care and positive contact towards others. When I arrived at Blessed Trinity for one of the masses many people shook my hand with kind smiles, along with others who gave me a warm hug. The contact with the others made me feel like I was right at home. As the people spread the kind contact around, I felt as if I was surrounded by positivity.
Second Sense, hearing. During Mass, everyone recited the traditional prayers and songs. As the soothing melodies of singing and the strong power of prayer filled my ears, I could understand why we recited such traditional prayers and songs, they carried a lot of meaning towards the purpose of Simbang Gabi. The celebration brings everyone together to sing and pray so we can prepare as one big family for the coming of baby Jesus.
Third Sense, Vision. During church, I saw many people brought together to celebrate Jesus's birth. People were smiling and enjoying the presence around them. When Mass is over and everyone starts to disburse, I could see old friends talking and laughing together. As I walked around I didn't see any unknown faces, instead, I saw my community.
Fourth Sense, Smell. After everyone has dispersed from the church they all go to the church hall. In the hall, I could hear the laughter and conversation, but what really caught my attention was the smell of Filipino and American food. There was adobo, lichen, rice plus pizza, pasta, and fried chicken along with many more! The smell of all of the wonderful food made my stomach growl. I've never seen so much food!
Fifth and last Sense, Taste. After I took in the sight and smell of all the wonderful foods, I finally got to eat it. The Filipino food was amazing. The flavor of all the food I haven't eaten was surely savored. The awesome thing was, I wasn't the only one who enjoyed every single bite. Everyone did.
In conclusion, my experience of Simbang Gabi was absolutely fun and interesting. I enjoyed every moment of it. Now those are the Five Senses of Simbang Gabi from my Touch, Vision, Hearing, Smell, and Taste.
By Jerlyn Ryan
12-years-old
12/19/2016
He Is Either A Fraud, A Fool, Or The Real One!
John the Baptist did send his investigator to ask Jesus..."Are you for real or should we look for another?" Lead singer Bono, from U2, in his album "And I still haven't found what I've been looking for?" later on commented, "Billions of people follow his teachings and examples, transformed and inspire people from all walks of life, even given up their lives to die for him...He is Real!" Bono must have found him already.

Teachings and writings, examples, experiences, and encounters not just in faith but history books, No matter how we forget, ignore, reject, condemn, put to death, and bury Him. Facts, faith, and all the fundamentals of life speak of Jesus's yesterday, today, and tomorrow. Is it true that science can only answer the how, the where, and the when and will never find out the WHY, AND THE WHO?
Since only the Creator knows His creation, His purpose WHY and WHO did it all belongs to OUR ONE TRUE GOD.

Who is Jesus for you? Why does He keep on doing all these? Better find out and be prepared for the answer is the only reason Why.

LOVE
Moved with deep Love, Compassion, and Attention from God, Zacchaeus joyfully shared his treasure to the poor and to anyone he defrauded...How does your closeness to God move you to reach out to others?
Governance does not only involve managing our personal affairs but recognizing the needs and giftedness of others...also known as a partnership.
What would this world be like if we can be thankful for the night that turned morning? When friends turned into family, families turned into community, and these world of wonderful ideas turned into a world of phenomenon and all admiration turned into LOVE. What would you do?
Just be Thankful for all of it.

Fr. David Vivero
A movement started sometime in 1955 by Frank Duff, founder of the Association of Our Lady of Mercy, is also known as the Legion of Mary. According to Finola Kennedy, Author of Frank Duff – A Life Story, one of the thrust of this movement is to "address the lack of religious knowledge of Irish Immigrants," their work is called "the Patrician's work" This quest of developing and spreading of our knowledge and experience of God also has become a central theme during the second Vatican council (1962-65). The Legion of Mary since then has become a powerhouse association of the Roman Catholic Church since "the Legion was of immense importance to the priests and the parish" (Fr Lendacky, Legionary Speaker). A few months ago, a workshop at St Theresa was conceptualized to address revitalization of the Legion of Mary. Inspired with the zeal to plant the seed of Evangelization, some members of the association, initiated the pursuance to make the vision alive. We have nothing but faith in the mercy of God through the intercession of the Blessed Mother Mary, and the handbook of Frank Duff. Notable speakers helped us realize the dream. Fr Frank Lendacky, a Slovak priest, well immersed Legionary from Philadelphia spoke of the spirituality of Frank Duff in the 2nd Vatican Council. Tim Drake's topic was "Frank Duff as a Man and Pioneer of the New Evangelization." Our third speaker was Finola Kennedy on Frank Duff's Life Story.
Faith, Love, and Service to God and neighbor has and will always bring us together. St Paul continues to remind us of the different parts of the mystical body of Christ working as one. St Therese of Lisieux spoke again of this mystery in her autobiography, leading her to quest for a higher gift of God.
As we about to culminate the Year of Mercy, can Frank Duff be our missing puzzle? Is his vision of the Apostolate of the Legion of Mary formerly known as an Association of our Lady of Mercy, be the new key to the New Evangelization? Part of the movement's work is called the "PATRICIAN WORK", aimed after the development and cultivation of our spirituality through the work of Spiritual and Temporal works of Mercy. There is always an opportunity to know and Love God more by our deeds and continuing knowledge. I am excited and very curious in sharpening my interest and capability of the Legion of Mary. May the Blessed Mother Help me bring our community closer to Christ Teaching, work, and Example.
Regular Friday Meeting of the Legion of Mary: Weekly1:30pm-2:30pm @ Fr Sean Shine Library at St. Theresa Catholic Church.